State Board of Real Property Tax Services
Samuel J. Casella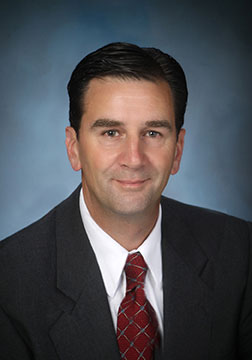 Samuel J. Casella, member of the New York State Advisory Council on Agriculture and Vice-Chairman of the Canandaigua Lake Watershed Agricultural Advisory Committee (1996-present), former Supervisor of the Town of Canandaigua (serving from 1998-2005 and 2010-2013), former member of the Ontario County Board of Supervisors and former member of the Ontario County Board of Ethics, was nominated by the Governor to the State Board and confirmed by the Senate on June 15, 2016.  His term runs through December 31, 2022 as the representative on the State Board for the agriculture community.
Mr. Casella has extensive service on committees pertaining to agriculture and the environment.  Mr. Casella serves as Chairman of the Ontario County Soil & Water District Board of Directors and member of the Cornell Cooperative Extension of Ontario County Agriculture Economic Advisory Team.  He was also elected Committeeman to the United States Department of Agriculture and was elected to the Ontario County Agricultural Stabilization Conservation Committee being awarded the ten-year Dedicated Service Award upon conclusion of his service.
Mr. Casella has broad service on committees focusing on regional planning and economic development for sound land use.  He currently is on the Finger Lakes Resource Conservation and Development Council (1998-present) and the Partnership for Ontario County (July 2016-present).  He has served on the Genesee/Finger Lakes Regional Planning Council (2002-2005 and 2010-2013), Genesee Transportation Council Executive Committee (2003-2005), Ontario County Office of Economic Development and Industrial Development Agency Strategic Review Steering Committee (1999-2005), Infotonics Center of Excellence Economic Development Advisory Committee (2004-2005) and Ontario County Farm Bureau (former President, Vice-President and Treasurer).
In addition to being involved as federal appointed member of the VA Hospital Local Advisory panel and Finger Lakes Veterans Advisory Committee and Member of the Sons of the American Legion Post 256 in Canandaigua, Mr. Casella has been a speaker at several Veterans memorial functions and received the New York State Department of Veterans Affairs appreciation award in 2005.  Mr. Casella has consulted on local governance, agriculture and watershed management issues abroad with Honduras, as part of a USDA project, after devastation by Hurricane Mitch in 1999.  Mr. Casella's affiliations include the Cornell Cooperative Extension, Ontario County Agricultural Society, South Bristol Fish and Game Club and Cheshire Volunteer Fire Department.
A graduate of Finger Lakes Community College with an Associates of Science degree in Humanities, Mr. Casella and, his wife Debra and daughter Kathryn, reside at the family farm in Canandaigua.
Updated: