Real estate transfer tax
LLC reporting changes
Effective April 19, 2021, members of an LLC that are publicly traded companies, real estate investment trusts (REITs), umbrella partnership real estate investment trusts (UPREITs) or mutual funds no longer have to provide the names and addresses of their shareholders, directors, officers, members, managers and partners.  See Conveyances to or from a limited liability company.
Responsibility for tax
Effective July 1, 2021, the base tax and additional base tax may not be paid directly or indirectly by the grantee (buyer) except as provided in a contract between the grantor (seller) and the buyer. However, if the buyer pays those taxes because the seller failed to pay them, then the buyer will have a cause of action against the seller for recovery of payment of those taxes.
In the case of the conveyance of residential real property, if the transfer tax is paid by the buyer pursuant to a contract between the buyer and seller, the amount of tax shall be excluded from the calculation subject to tax. See Who pays the tax.
New York State imposes a real estate transfer tax on conveyances of real property or interests therein when the consideration exceeds $500.
Subscribe
Sign up to receive email updates for Real estate transfer tax and mortgage recording tax.
Search star ad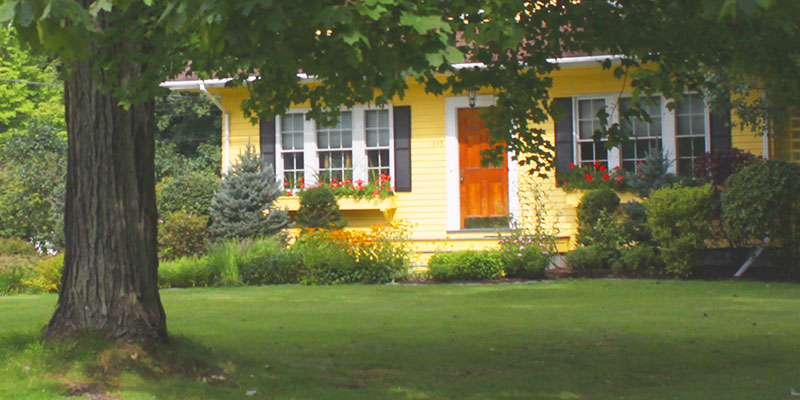 Learn about the STAR program
If you recently bought a home, or never applied for the STAR benefit on your current home, check out the STAR options for homeowners. You may be able to save hundreds each year!
Additional options:
Updated: