State Board of Real Property Tax Services
Matthew W. Rand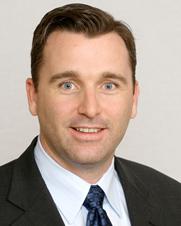 Matthew Rand, Managing Partner of Better Homes and Gardens Rand Realty and Rand Commercial Services along with the affiliate companies: Rand Mortgage, Hudson Abstract Services and the Hudson Group Insurance Agency, was nominated by the Governor to the State Board of Real Property Tax Services and confirmed by the Senate on June 6, 2012.  His term runs through December 31, 2017.  Mr. Rand had been designated as Chairman..
In addition to his duties with Rand Realty (recognized as one of the top 60 real estate companies in the country serving the lower Hudson Valley) and its affiliates, Mr. Rand has been involved with many community development organizations during his career. He has served on the American Red Cross Hudson Valley Advisory Board since 1998 and was the board chair for 10 years.  During this period, Mr. Rand served as a trustee of the American Red Cross in Greater New York - the largest chapter of the American Red Cross and served on the Board of Directors of the Hudson Valley Economic Development Corporation (HVEDC).
He currently serves on the Board of Directors of People to People, a Rockland based food pantry and Leadership Rockland, Inc.  In 2005 Mr. Rand received the Rockland Economic Development Corporation's "Forty under Forty" award.  He served as the President of the Rockland County Board of Realtors in 2004.  He is actively involved with the New York State Association of Realtors and the local Realtor Associations and Multiple Listing Services across the Hudson Valley.
 Mr. Rand graduated from Boston College with a Bachelor of Arts degree in 1996.
Updated: