Paper carryout bag reduction fee
New Rochelle imposes paper carryout bag reduction fee effective December 1, 2021. See Publication 718-B, Paper Carryout Bag Reduction Fee.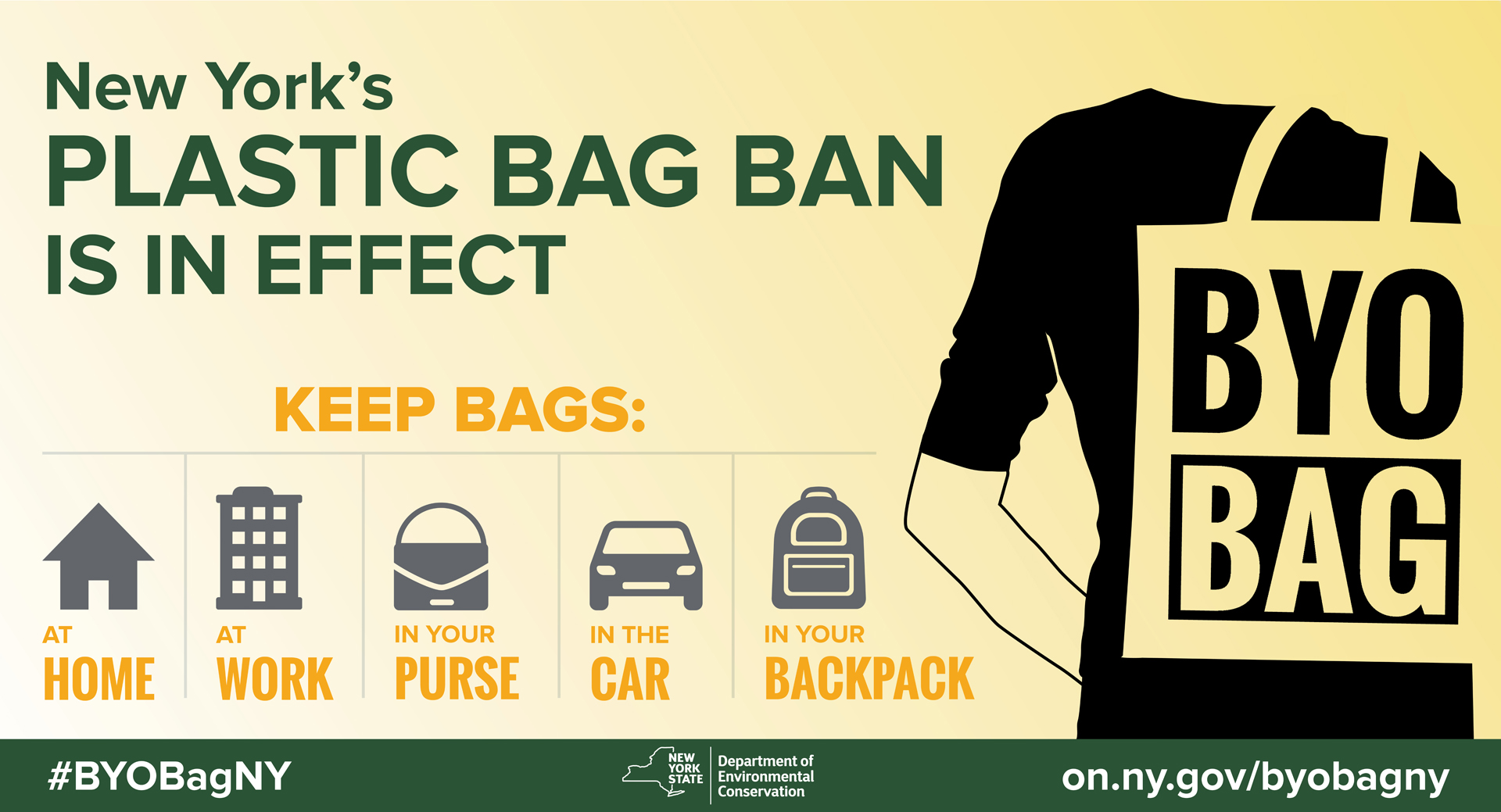 As of October 19, 2020, all retailers and entities that collect sales tax are prohibited from distributing plastic carryout bags to customers, with limited exceptions.
Additional information is available at Bag Waste Reduction Law: Information for Manufacturers and Retailers. For assistance with compliance requirements email plasticbags@dec.ny.gov.
Subscribe
Sign up for updates on sales tax news.
Updated: