Respond to a letter requesting additional information
Respond to a letter requesting additional information
Review our printer-friendly checklists that outline what you need to respond.
Log in or create your Online Services account.
Select the ≡ Services menu, then choose Respond to department notice.
Note: If you received a letter telling you your refund was adjusted or denied (Form DTF-160 or DTF-161), see Your refund was adjusted.
Tax Department response to spread of coronavirus
What to do while you're waiting
The best way to communicate with the Tax Department about your return is to open an Online Services account and request electronic communications for both Bills and Related Notices and Other Notifications. When you select both options, we'll email you when we issue your refund, and alert you to any future correspondence.
Simply:
Select your name in the upper right-hand corner of your Account Summary homepage.
Select Preferences, then choose Electronic communications from the expanded menu.
On the Electronic Communications page, check the boxes next to Bills and Related Notices and Other Notifications.
Why you received a letter
If you receive a letter from us asking for documentation to support what you claimed on your return, it doesn't mean that you did anything wrong. It's just an extra step we take to ensure refunds—for the correct amounts—go out to only those who are entitled to them. Our goal is to stop questionable refunds before they go out the door, not to delay your refund.
Select an expandable to learn what you need to respond to your particular letter. You can:
Note: If you received a letter reminding you to file a previous year's income tax return (Form AU-222), see Respond to a reminder to file an income tax return to review and respond to your letter online.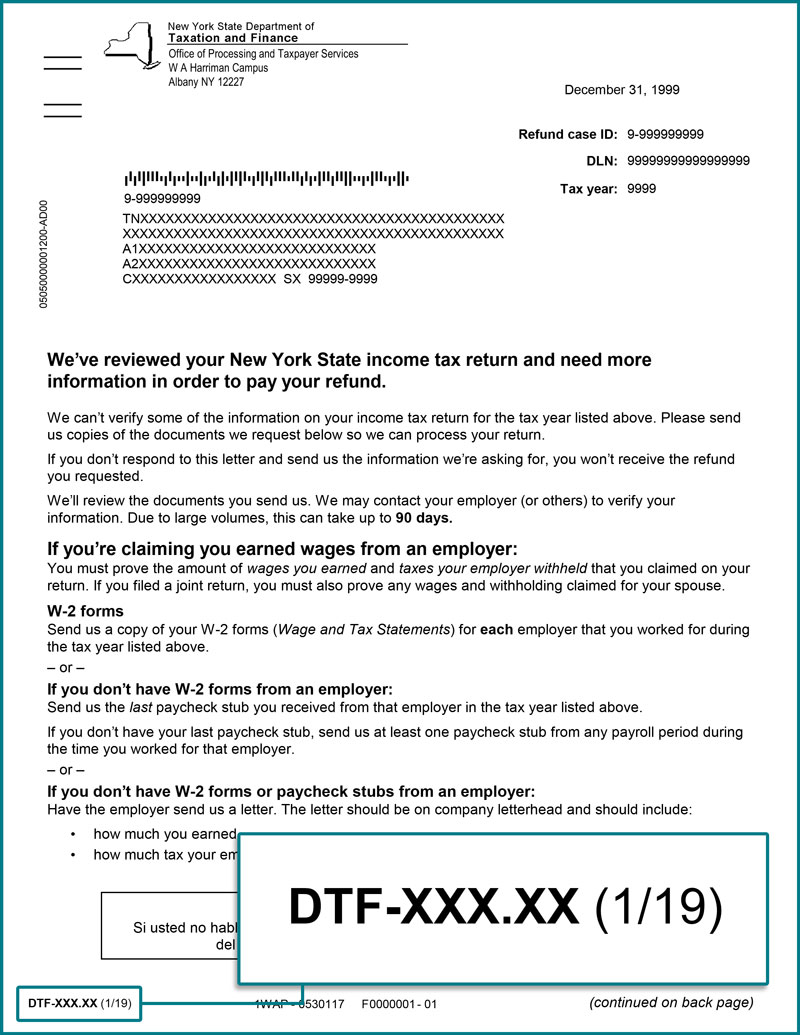 Demo: Respond to a Department Notice
Updated: