Webinar: Information for Vapor Products Dealers
Webinar: Information for Vapor Products Dealers
The tools you need to fulfill your responsibilities as a vapor products dealer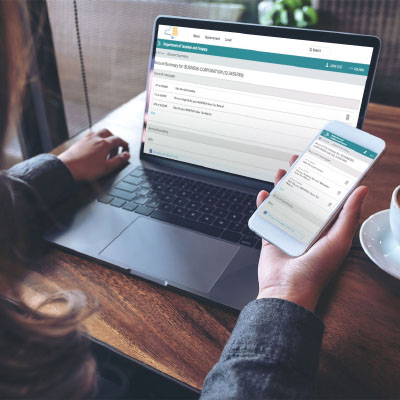 Thank you for your interest in Information for Vapor Products Dealers; the live webinar has ended. You can view the webinar recording and explore other vapor product resources, below.
The New York State Tax Department is pleased to present this webinar for vapor products dealers who want to understand the new 20% supplemental sales tax and how to register as a vapor products dealer. Any business currently selling vapor products at retail must be registered with the Tax Department as a vapor products dealer before December 1, 2019. Businesses that intend to sell vapor products must register before they begin selling these products.
In this one-hour online session, you'll learn how to:
use our website to find answers to your questions about the new vapor products supplemental sales tax
obtain a Vapor Products Dealer Certificate of Registration
complete and submit your registration using your Business Online Services account
pay the tax
Please note: If you're not already a registered sales tax vendor, you must register for sales tax before registering as a vapor products dealer. For more information, see Register as a sales tax vendor.
Resources for vapor products retail dealers
Webinar: Information for Vapor Products Dealers
Subscribe
Sign up to receive email updates for Cigarette, tobacco, and vapor products taxes.
Updated: