Webinar: How to File a New York State Sales Tax Return
Webinar: How to File a New York State Sales Tax Return
The tools you need to successfully and confidently fulfill your sales tax responsibilities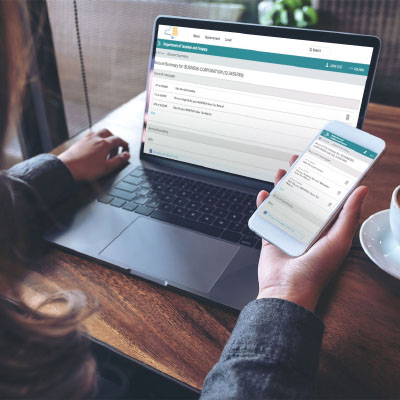 Thank you for your interest in How to file a New York State sales tax return; the live webinar has ended. To learn about future webinars, tax news, and updates, subscribe to our sales tax email topic.
The New York State Tax Department is pleased to present this webinar for sales tax vendors who want to learn how to use New York State's Sales Tax Web File application to meet their quarterly and annual sales tax filing obligation.
In this one-hour online session, you'll learn how to:
use our website to find answers to your common sales tax questions, and
access, complete, and submit your sales tax return filing using your Business Online Services account.
---
Requirements
We ask that you pre-register for this webinar; participation is limited to 475 registrants. All you'll need are:
a computer or mobile phone with internet access, and
a telephone.
---
Details
Date: Thursday, March 17, 2022
Time: 1:30 p.m.–2:30 p.m. Eastern Time
---
Resources for sales tax vendors
In addition to the webinar, we have a lot of resources on our website related to sales tax.
Demo: How to File Your Sales Tax Return
Subscribe
Sign up for updates on sales tax news.
Updated: