Safeguard Your Sensitive Information This Data Privacy Day
NYS Tax Department highlights an array of its online resources to better protect taxpayers from potential online pitfalls
For Release: Immediate,
For press inquiries only, contact: James Gazzale, 518-457-7377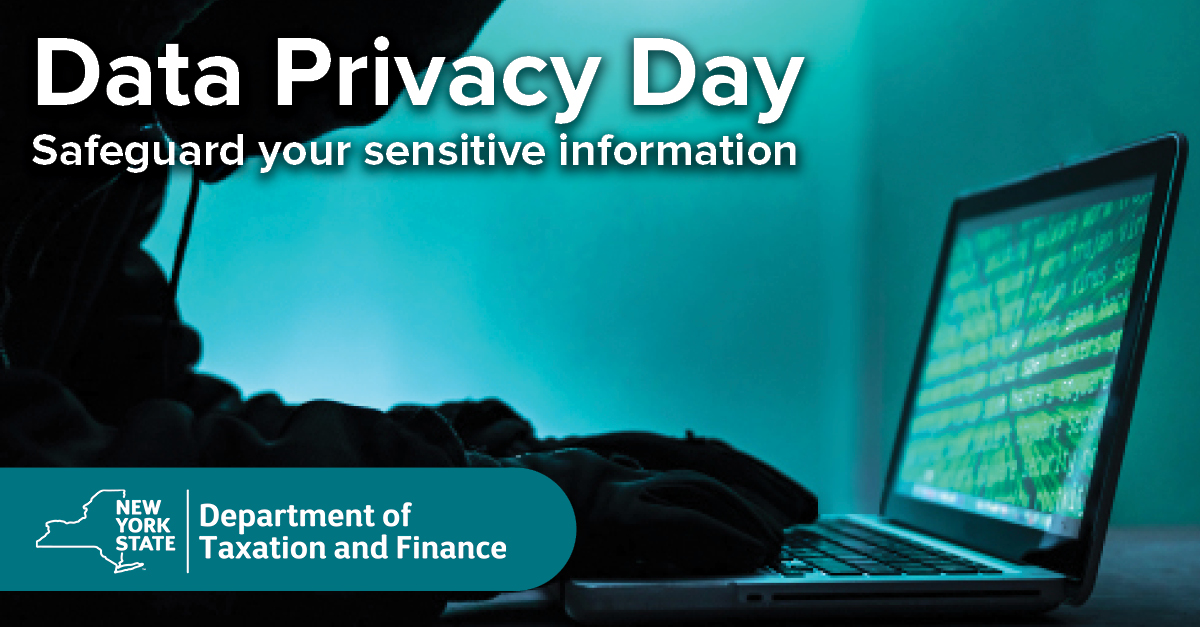 The New York State Department of Taxation and Finance reminded New Yorkers today, Data Privacy Day, that they must be vigilant and proactive to help ensure that their private information is secure both online and at home.
"With the tax season underway, it's imperative that taxpayers do their part to help prevent confidential information from falling into the wrong hands," said Acting Commissioner Nonie Manion. "The Tax Department uses advanced encryption, and a variety of other security measures, firewalls, and intrusion-detection systems to protect sensitive information, but taxpayers also have a vital role to play in safeguarding data."
Taxpayers can help prevent identity theft and tax fraud by securing their computers with firewall protection, as well as anti-virus and anti-spyware software.
The Tax Department provides a variety of useful tips and information on its website www.tax.ny.gov in both English and Spanish.
Online resources
Protect your private information online (Cinco formas de proteger su información privada en línea)
Common scam tactics and how to spot them (No caiga en estas estafas comunes)
How to respond to a Tax Department notice or letter (Cómo responder ante una notificación o carta del Departamento Fiscal)
Safeguard sensitive data while shopping online or donating to charities (Proteja su información durante el ajetreo navideño)
Report scams, fraud, and identity theft
Video resources
NYS fights refund fraud and identity theft 
###
Updated: