Five Arrested as Cash, Business Records, Computers, Untaxed Cigarettes, and Cigarette-Rolling Machines Seized
New York State Tax Department investigators execute search warrants at multiple smoke shops across Orange County
For Release: Immediate,
For press inquiries only, contact: James Gazzale, 518-457-7377

The New York State Department of Taxation and Finance, along with the Orange County Sheriff and Orange County District Attorney, today announced that five individuals were charged with possessing untaxed cigarettes.
New York State Tax Department investigators, assisted by the Orange County Sheriff's Office, executed six search warrants at multiple roll-your-own cigarette shops across the county on September 26.
 
"Businesses that evade their tax obligations deprive the communities where they operate of tax revenue for vital services and gain an unfair advantage over honest merchants," said New York State Commissioner of Taxation and Finance Michael Schmidt. "We thank the Orange County Sheriff's Office and the Orange County District Attorney's Office for partnering with us on this case, as we continue to work with all levels of law enforcement to root out the sale of untaxed cigarettes."
"The theft of taxpayer money is something that simply cannot be tolerated," said Orange County District Attorney David M. Hoovler. "This operation is only one example of the close working relationship which my office has developed with the Criminal Investigations Division of the New York State Tax Department and the Orange County Sheriff's Office. I am grateful that the close coordination of law enforcement resources has resulted in the Orange County District Attorney's Office frequently having among the highest return on investment of any county in New York State under the Crimes Against Revenue Program grant."
Orange County Sheriff Carl E. Dubois said, "This successful, collaborative effort has resulted in arrests for the circumvention of taxes designed to fund healthcare programs. Our partnership with the New York State Department of Taxation and Finance and the District Attorney's Office, is part of my Office's greater commitment to investigating and stopping crimes involving the theft of government funds."
Search warrants were executed at: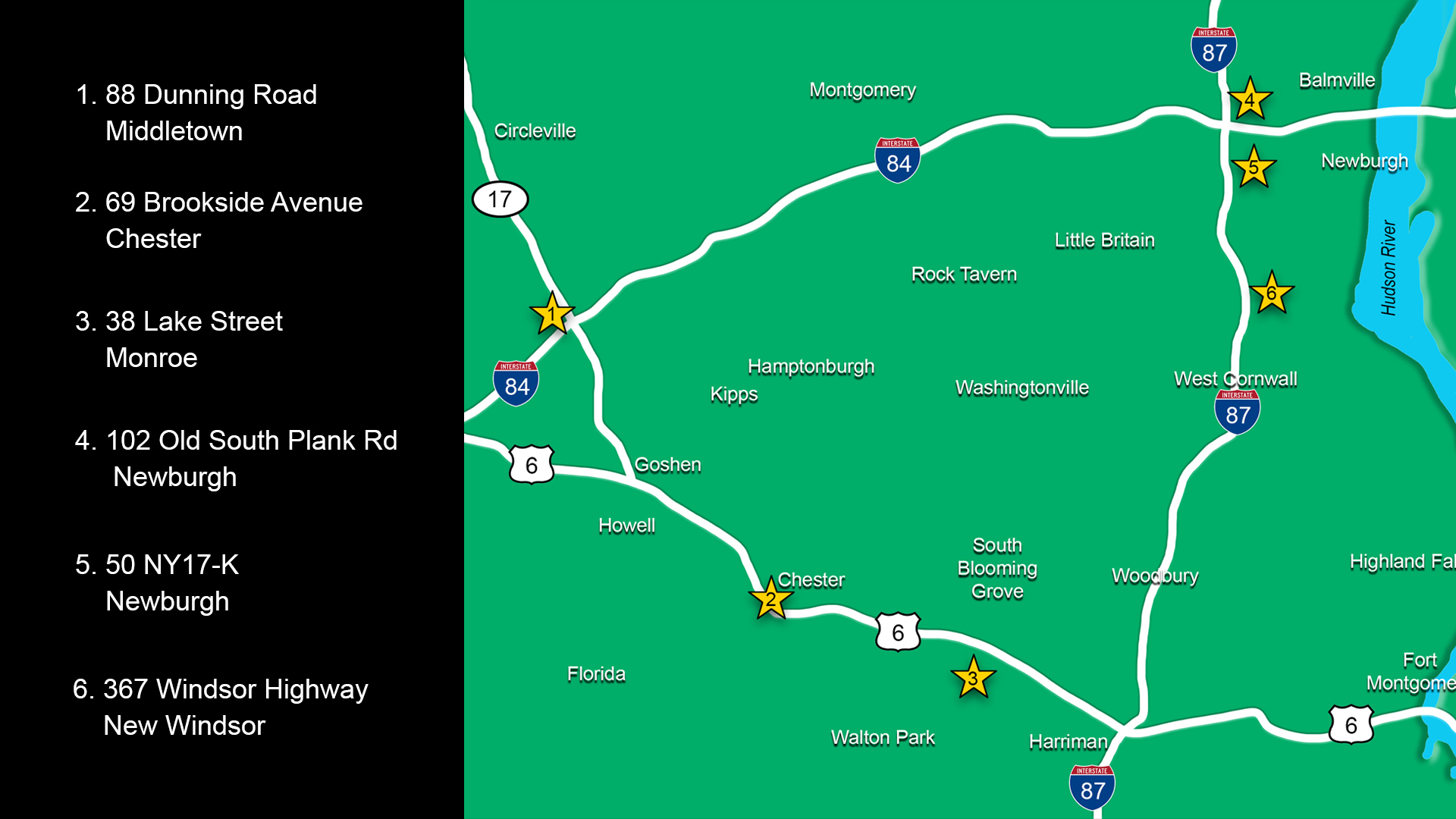 The six locations weren't licensed cigarette stamping agents, which is required by law for roll-your-own businesses. Each pack of cigarettes sold must have an official New York State tax stamp to prove the proper amount of tax has been paid. In these six cases, the businesses are accused of selling pre-rolled cigarettes in unstamped packs for less than the New York State required minimum price per carton.
Investigators seized in total more than 53 cartons of untaxed cigarettes, business records, computers, 15 roll-your-own machines, control panels from four other machines, and nearly $24,000 in cash.
The following individuals were arrested and charged with possession of untaxed cigarettes:
Xiu Z. Liu, 39, of 37-37 108th St., Corona, NY
Court date: October 28, Town of Newburgh Court
Bihong Liu, 53, of 179 Temple Hill Rd., New Windsor, NY
Court Date: October 22, Town of New Windsor Court
Bifeng Zhu, 42, of 8 Woodstock Ln., Wallkill, NY
Court Date: October 26, Town of Wallkill Court
Wei Min Zhu, 43, of 975 57th St., Brooklyn, NY
Court Date: October 16, Village of Monroe Court
Yu Chai Zhang, 57, of 494 Broadway, Newburgh, NY
Court Date: October 28, Town of Newburgh Court
###
Updated: