500 Cartons of Untaxed Cigarettes Seized After Traffic Stop in Erie County
Driver faces two felony charges plus fines up to $600 per carton
For Release: Immediate,
For press inquiries only, contact: James Gazzale, 518-457-7377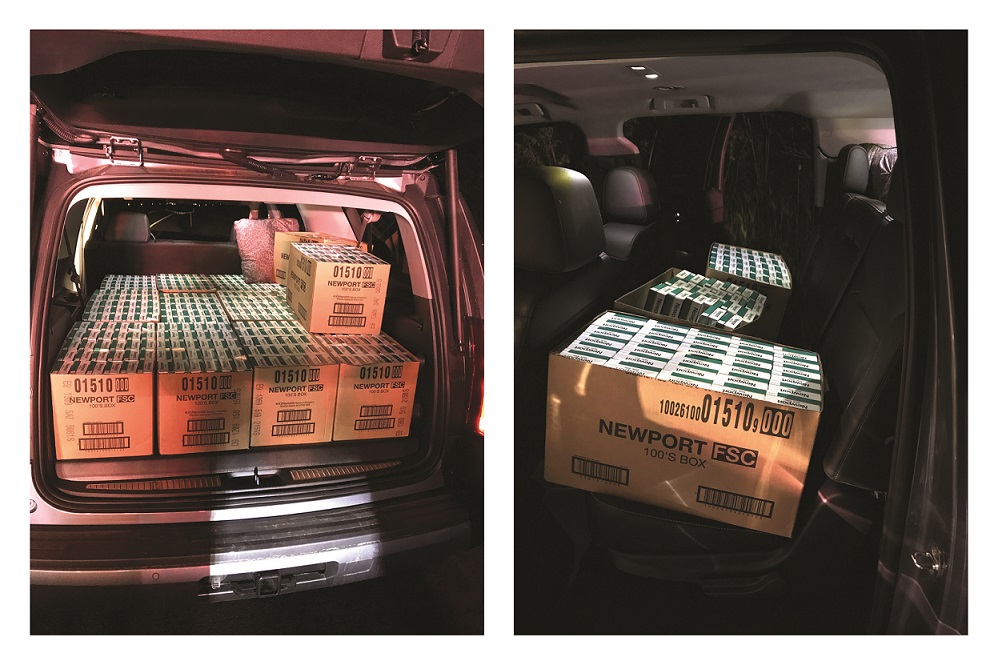 The New York State Department of Taxation and Finance today announced felony charges against Justin Beebe, 36, of Tonawanda, NY.
Beebe was pulled over by Erie County Sheriff's deputies on Route 219 in the town of Boston on Saturday, June 1. The deputies spotted a large quantity of cigarettes in the vehicle and called to the scene the New York State Tax Department's Cigarette Strike Force.
After removing 500 cartons of untaxed Newport-brand cigarettes from the vehicle's trunk and rear passenger area, Strike Force investigators arrested Beebe on charges of criminal tax fraud and possession of untaxed cigarettes, both felonies. The total cigarette tax that would have been owed on the 500 cartons of cigarettes is $21,750.
In addition to the criminal charges, Beebe faces fines of up to $600 per carton seized.
Beebe is scheduled to appear in Boston Town Court on Monday, June 10 at 6:00 p.m. A criminal complaint is only an accusation; the defendant is presumed innocent until proven guilty.
Report fraud
You can report tax evasion and fraud online at the Tax Department's website or by phone at 518-457-0578. The information is kept confidential. The Tax Department promptly reviews each complaint and takes corrective action when appropriate.
###
Updated: