Cartons of Contraband Cigarettes Found Behind Sliding Door in Refrigerator
East 167th Street shop's ability to sell tobacco products suspended and employee faces multiple felony charges
For Release: Immediate,
For press inquiries only, contact: James Gazzale, 518-457-7377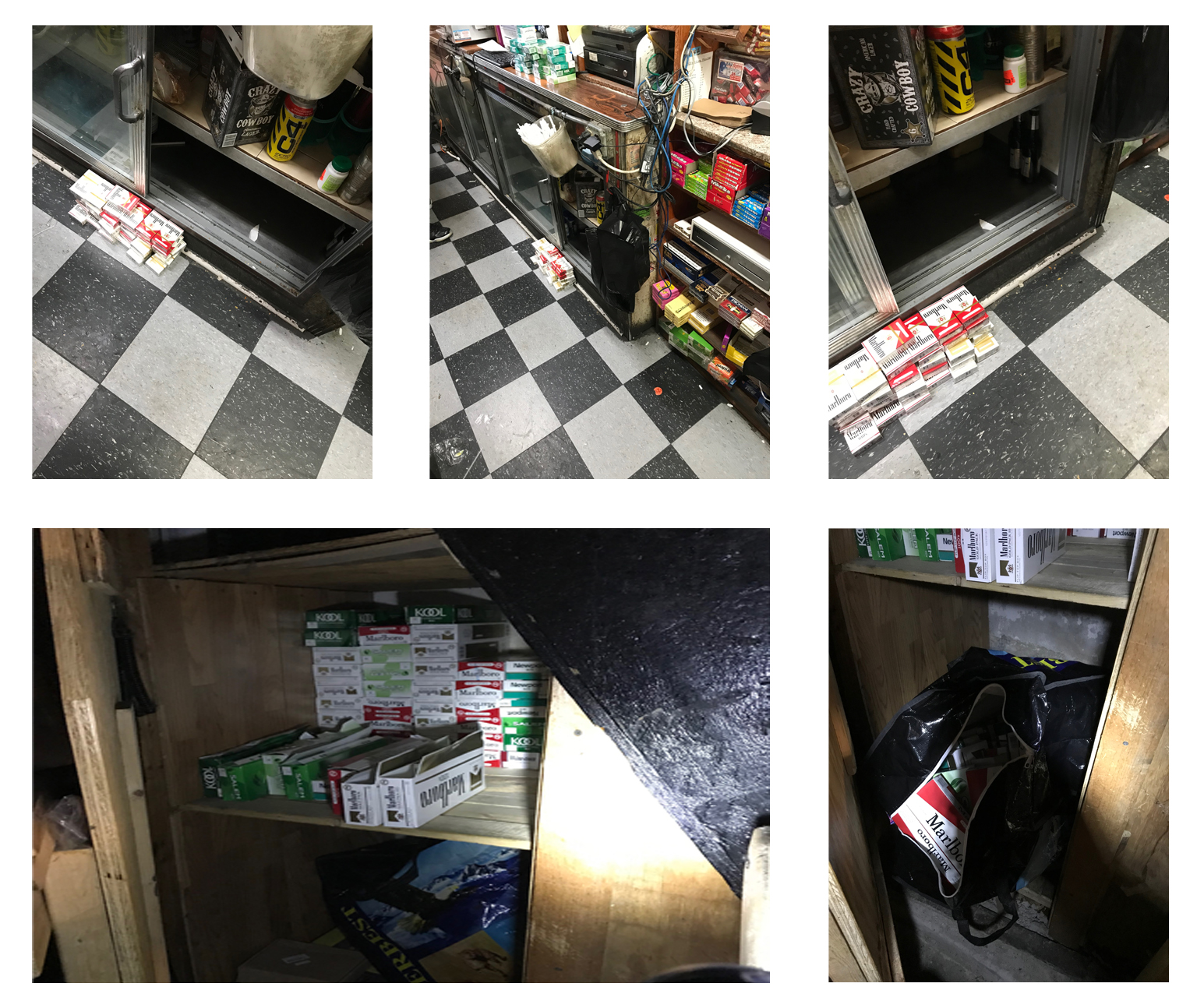 The New York State Department of Taxation and Finance today announced felony charges against Gabriel Soler, 22, of 2888 Grand Concourse, Bronx, NY. During a routine inspection at M&G Food Corp, 391 East 167th St., Bronx, Tax Department investigators discovered 90 cartons of various brands of untaxed cigarettes.
Soler is charged with two felonies, including attempt to evade tax on 10,000 or more cigarettes and the possession with intent to sell 10,000 or more untaxed cigarettes. He's also charged with misdemeanor possession of untaxed cigarettes.
Investigators found the contraband tobacco products behind a sliding door within a refrigerator behind the counter, as well as inside a cabinet tucked beneath a basement staircase.
"We will continue to conduct store inspections with our government and law enforcement partners to prevent the sales of contraband products and ensure a level playing field for all merchants," said New York State Tax Commissioner Michael Schmidt. "Those who evade our cigarette and tobacco products tax deprive communities and the state of revenue needed for vital services and put honest businesses at a competitive disadvantage."
The total cigarette tax that would have been owed on the 90 cartons of cigarettes is $5,265. In addition to the criminal charges, Soler faces fines of up to $600 per carton seized. A criminal complaint is only an accusation; the defendant is presumed innocent until proven guilty.
Report fraud
You can report tax evasion and fraud online at the Tax Department's website or by phone at 518-457-0578. The information is kept confidential. The Tax Department promptly reviews each complaint and takes corrective action when appropriate.
###
Updated: