Buffalo man charged with possessing nearly 8,300 untaxed cigars
NYS Tax Department criminal investigators also seized cash and rolling supplies
For Release: Immediate,
For press inquiries only, contact: James Gazzale, 518-457-7377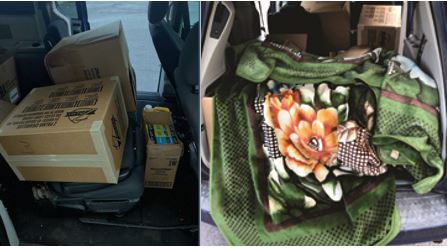 The New York State Department of Taxation and Finance announced the arrest on June 17, 2019, of a Buffalo man for allegedly possessing 8,299 untaxed cigars and 30 small boxes of tobacco-based wraps used to roll cigars. They also seized $795 in cash in the case.
New York State Tax Department Criminal Investigations Division investigators arrested Mohamed A. Saleh, 40, of 454 E. Utica Street, Buffalo, and charged him with the crime of possessing more than 2,500 untaxed cigars. Additional charges are pending.
Saleh was arrested after he allegedly attempted to make a delivery of untaxed cigars to a Buffalo deli.
Investigators pursued the case after learning that Saleh would regularly travel to Pennsylvania to pick up a variety of tobacco products, which he then allegedly sold to various Buffalo delis in violation of the law. Saleh is not registered in New York State as a distributor of tobacco products.
"Those who evade our cigarette and tobacco products tax deprive communities and the state of revenue needed for vital services and put honest businesses at a competitive disadvantage," said New York State Executive Deputy Commissioner of Taxation and Finance Andrew Morris. "We'll continue to work with all our law enforcement partners to bring tax criminals to justice, and thank the Erie County District Attorney for prosecuting this case."
Saleh is scheduled to appear in Erie County Court on July 15, 2019. A criminal complaint is only an accusation; the defendant is presumed innocent until proven guilty.
Report fraud
You can report tax evasion and fraud online at the Tax Department's website or by phone at 518-457-0578. The information is kept confidential. The Tax Department promptly reviews each complaint and takes corrective action when appropriate.
###
Updated: