Hundreds of Cartons of Contraband Cigarettes Seized on Staten Island
Out-of-state resident charged with four felonies, one misdemeanor
For Release: Immediate,
For press inquiries only, contact: James Gazzale, 518-457-7377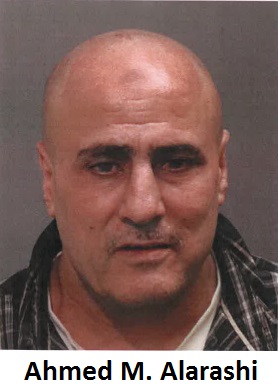 The New York State Department of Taxation and Finance today announced the seizure on Staten Island of 232 cartons of contraband cigarettes.
Ahmed M. Alarashi, 59, of Richmond, CA, a city north of Berkeley, was arrested after an investigation by the Tax Department's Cigarette Strike Force, NYC Sheriff's Office, and investigators from the Richmond County District Attorney's office. The contraband cigarettes and $2,140 in cash were seized from the defendant's vehicle, and from a storefront and apartment located on Hylan Boulevard.
Alarashi was charged with four felonies, including cigarette tax evasion and transporting unstamped cigarettes. He was also charged with one misdemeanor for allegedly possessing and selling unstamped cigarettes.
The cigarette packs carried a counterfeit tax stamp, not a valid New York State or New York City cigarette tax stamp as required by law. In addition to the criminal charges, the defendant faces fines of up to $600 per carton seized.
"This should serve as warning to those who attempt to smuggle contraband tobacco into New York and to those who possess the illegal products within our borders," said Acting Commissioner Nonie Manion. "We work with law enforcement agencies nationwide to bring them to justice."
The next court date hasn't been scheduled. A criminal complaint is only an accusation; the defendant is presumed innocent until proven guilty. The case will be prosecuted by the Richmond County District Attorney.
Report fraud
You can report tax evasion and fraud online at the Tax Department's website or by phone at 518-457-0578. The information is kept confidential. The Tax Department promptly reviews each complaint and takes corrective action when appropriate.
###
Updated: