Receive Your NYS Tax Refund Up to Two Weeks Sooner
E-file, direct deposit, and accuracy: a filing trifecta that can significantly speed processing of returns and refunds
For Release: Immediate,
For press inquiries only, contact: James Gazzale, 518-457-7377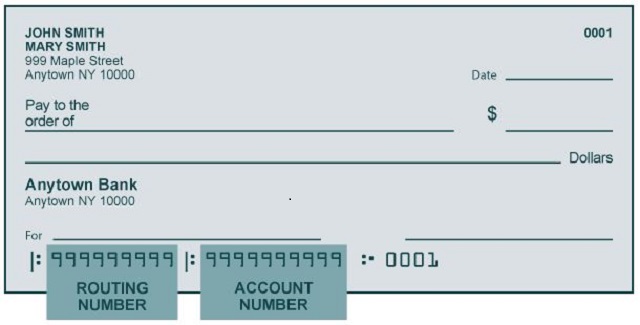 The New York State Department of Taxation and Finance today encouraged all New York State taxpayers to e-file and to have any refund due directly deposited into their bank accounts. It's the fastest and safest way to receive a tax refund. Making those two smart choices won't help if your return is inaccurate, though, so double check your entries and ensure that you have proof for all deductions, income, and credits claimed.
"There are three surefire ways to receive your refund as quickly as possible," said Acting Commissioner Nonie Manion. "First, file an accurate return free of errors or omissions, then choose e-file and direct deposit. This way, you'll receive your refund up to two weeks sooner compared with filing on paper and having a check mailed to your home."
To use direct deposit, simply check "direct deposit" on your tax return, then enter your bank's nine-digit routing number and your account number. For checking accounts, this information is available on your checks; for savings accounts, contact your bank.
Free e-filing options available
Free tax assistance sites are open to help eligible taxpayers e-file their income tax returns and claim valuable credits. Taxpayers with adjusted gross household incomes of $66,000 or less in 2017 may use free, user-friendly software at these sites to electronically prepare and file both their state and federal tax returns.
Eligible taxpayers don't need to visit a site, though: they can also access and use the same Free File software anytime from their computer, smartphone, or tablet at www.tax.ny.gov (search: freefile2017).
Check your refund
Taxpayers can quickly view the status of their NYS tax refund anytime by using the Check your Refund tool on the Tax Department website: www.tax.ny.gov. Updated daily, it's the fastest and most convenient way to know when to expect your refund. It provides the same information available to our phone representatives—only without the wait!
You can also find out when your refund will be issued by signing up for Tax Department email alerts. Visit the Tax Department homepage at www.tax.ny.gov and select subscribe at the bottom of the page.
Don't have a computer or smart phone? The Tax Department's automated refund status phone line is available any time at 518-457-5149.
In addition to refund information, you can also sign up to receive alerts about new publications and guidance, tax law changes, and press releases. For more information, please visit our website's Email services page.
For more information
Direct deposit of your income tax refund
Check your refund
Filing tips
###
Updated: