Buffalo Tax Preparer Charged with Filing Fraudulent Tax Returns
Defendant faces two felonies in case investigated by the New York State Tax Department
For Release: Immediate,
For press inquiries only, contact: James Gazzale, 518-457-7377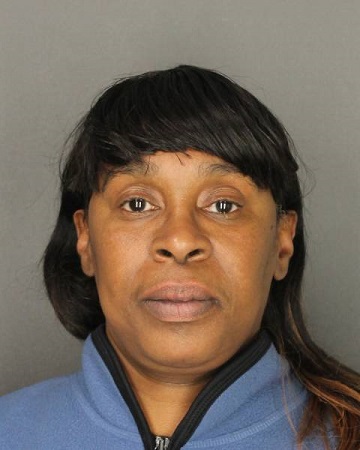 The New York State Department of Taxation and Finance today announced the arrest of a Buffalo tax preparer on felony charges of preparing and filing fraudulent income tax returns.
Dorothea Fleming, 54, of 78 Sanford Street, was employed as a tax preparer at Pro-File Tax and Insurance Coalition, formerly known as Capital Tax Service, 1220 Hertel Avenue, also in Buffalo. She was arraigned before Buffalo City Court Judge Betty Calvo-Torres and charged with third-degree criminal tax fraud and first-degree offering a false instrument for filing, both felonies.
The defendant, released on her own recognizance, is alleged to have fraudulently inflated wages on returns she filed to increase the earned income tax credit paid to the taxpayer.
Fleming pleaded guilty to two misdemeanor counts of offering a false instrument for filing on October 22, 2014. After violating the terms of her sentence in that case, she was resentenced on March 4, 2016. That sentence included a prohibition against preparing returns for one year. 
If convicted on the latest charges, Fleming could face a sentence of up to seven years in prison. Her next court date has not been scheduled.
"We work diligently to protect taxpayers from unscrupulous tax preparers," said Acting Commissioner Nonie Manion. "Filers, though, need to do their homework before hiring a tax professional and should carefully review their returns before signing them."
Tax preparer checklist
To help consumers screen potential tax preparers, the Tax Department has published a checklist at Tips for hiring a tax preparer. Use the checklist as a guide before you hire a preparer.
If you're aware of a tax preparer who has engaged in illegal or improper conduct, you can file a tax preparer complaint online or contact the New York State Tax Department at 518-530-HELP (option #2). The information is kept confidential. The Tax Department promptly reviews each complaint and takes corrective action when appropriate.
A criminal complaint is only an accusation; the defendant is presumed innocent until proven guilty. The case will be prosecuted by the Erie County District Attorney.
###
Updated: