Former Owner of Niagara Falls Collision Shop Charged with Sales Tax Evasion
Faces seven felony counts for allegedly failing to remit more than $85,000 to state
For Release: Immediate,
For press inquiries only, contact: James Gazzale, 518-457-7377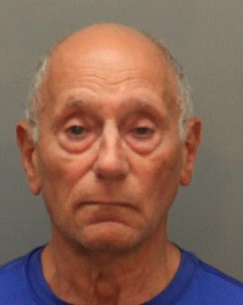 The New York State Department of Taxation and Finance today announced that the former owner of a Niagara Falls collision repair shop has been charged with multiple counts of sales tax evasion.
Alfred Vitagliano, 76, of 1290 95th St., Niagara Falls, was the operator of Fred's Collision Shop at 530 56th St. He was arrested by investigators with the Tax Department's Criminal Investigations Division, arraigned in Niagara Falls City Court before the Honorable Robert Merino, and now faces one count of 2nd grand larceny and six counts of 3rd criminal tax fraud.
The defendant allegedly failed to remit the $85,233 in sales taxes he collected from his customers from 2010 to 2016, as required by law.
"Failing to remit sales tax collected is a serious crime that deprives communities of revenue needed to fund vital services," said Acting Tax Commissioner Nonie Manion. "We will continue to work with all levels of law enforcement to ensure that those who ignore the law and their tax obligations face justice."
The defendant pleaded not guilty. His next court appearance is scheduled for October 23. If convicted, he could face a sentence of up to 15 years in prison.
A criminal complaint is only an accusation; the defendant is presumed innocent until proven guilty. The case will be prosecuted by the Niagara County District Attorney.
New Yorkers aware of sales tax evasion or fraud can anonymously report it online or by calling 518-457-0578. The Tax Department takes this type of illegal activity seriously, promptly reviews each complaint, and takes corrective action when appropriate.
###
Updated: