Owner of Westchester County Bus Companies Charged with Tax Evasion
Faces seven felony counts, including grand larceny
For Release: Immediate,
For press inquiries only, contact: James Gazzale, 518-457-7377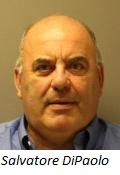 The New York State Department of Taxation and Finance today announced that the operator of several bus service companies in Westchester County has been charged with seven felony counts of tax evasion.
Salvatore DiPaolo, 68, of 43 Mangrove Road, Yonkers, was arrested by investigators with the Tax Department's Criminal Investigations Division, arraigned in Yonkers City Court, and sent to the Westchester County Jail with bail set at $25,000.
The defendant operates Service Transit Lines, Inc., Bus Service Corporation, and other transportation-related companies from an office at 756 Nepperhan Avenue in Yonkers. He allegedly collected $127,000 in withholding tax from employees between April 2011 and June 2016, but failed to remit those funds to New York State as required by law.
DiPaolo also allegedly owes NYS at least $42,000 in personal income tax.
He was charged with:
2nd degree grand larceny;
two counts of 3rd degree criminal tax fraud;
4th degree criminal tax fraud; and
three counts of 1st degree offering a false instrument for filing.
DiPaolo pleaded not guilty. If convicted, DiPaolo could face a sentence of up to 15 years in prison.
"Those who fail to remit taxes collected from their employees or to pay personal income tax owed, as alleged in this case, deprive New York State and its communities of revenue needed for vital public services," said Acting Tax Commissioner Nonie Manion. "We will continue to work with law enforcement and prosecutors across the state to ensure that those who flout the law face justice."
A criminal complaint is only an accusation; the defendant is presumed innocent until proven guilty. The case will be prosecuted by the Westchester County District Attorney.
New Yorkers aware of tax evasion or fraud can anonymously report it online or by phone at 518-457-0578. The Tax Department takes this type of illegal activity seriously, promptly reviews each complaint, and takes corrective action when appropriate.
###
Updated: