NYS Tax Commissioner Announces Another Tax Preparer Arrest in Onondaga County
The defendant faces two criminal tax fraud charges and three other felonies.
For Release: Immediate,
For press inquiries only, contact: James Gazzale, 518-457-7377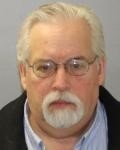 The New York State Department of Taxation and Finance today announced another tax preparer arrest in Onondaga County. This arrest follows the February 5, 2016 arraignment of Syracuse tax preparer Aundra Johnson.
Joseph Moro, 58, of 8676 Backstretch Path, Cicero, NY, was charged with two counts of criminal tax fraud and three felony counts of offering a false instrument for filing. He was arraigned in the Town of Cicero Court and pleaded not guilty. He was released on his own recognizance and is scheduled to return to court on April 7.
"We hold professional tax preparers to a high standard, and will continue to expose and sanction those who defraud the honest taxpayers of New York," said Commissioner Boone. "Much like the Tax Department, District Attorney Fitzpatrick recognizes the seriousness of tax fraud, and we thank him for joining us in our efforts to stop this type of fraud."
"Our joint efforts with Commissioner Boone and his staff continue to pay dividends by rooting out fraud and pursuing those who have allegedly stolen from taxpayers," said District Attorney William J. Fitzpatrick.
Moro is a professional tax preparer who operates under First Choice Accounting—a business owned by Moro and his wife, Patricia. A Tax Department investigation into First Choice Accounting showed that Joseph Moro knowingly filed false New York State tax returns. Moro prepared and filed several fraudulent personal income tax returns that claimed false refunds for his wife. In addition, Moro failed to file his own returns and report his income.
If convicted, the defendant could be sentenced to up to 12 years in prison.
The Onondaga County District Attorney's office will prosecute the case. A criminal complaint is an accusation and the defendant is presumed innocent until proven guilty.
File a complaint
If you're aware of a tax preparer who has engaged in illegal or improper conduct, contact the NYS Tax Department's Office of Professional Responsibility at (518) 530-HELP (option #2) or file a tax preparer complaint online. The Tax Department will review your complaint promptly and, if appropriate, take corrective action, which may include sanctions.
###
Updated: