Commercial Cleaning Business in Monroe County Charged with Sales Tax Violations
Bell-Mar Enterprises alleged to owe NYS $105K in sales tax collected from customers; faces 23 criminal counts
For Release: Immediate,
For press inquiries only, contact: James Gazzale, 518-457-7377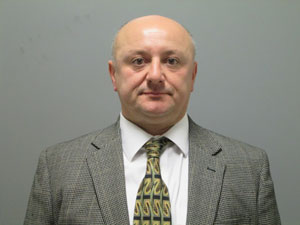 The New York State Department of Taxation and Finance today announced that criminal charges have been filed against a Monroe County businessman for collecting sales tax from his customers but failing to remit those funds to the State.
Dragan Mitrevski, 47, of 10 Silverknoll Drive, Rochester, is self-employed.  He operates Bell-Mar Enterprises, a commercial cleaning business at the same address.  He was arrested on November 12 and arraigned before the Hon. Ronald Evangelista in Chili Town Court. 
Mitrevski was charged with Grand Larceny in the 2nd Degree, five counts of Criminal Tax Fraud in the 3rd Degree, and 17 counts of Offering a False Instrument for Filing in the 1st Degree.
If convicted, the defendant faces up to 15 years in state prison.
"Sales tax fraud cannot be tolerated, especially when the overwhelming number of businesses play by the rules and pay their fair share of taxes in a voluntary, timely manner," said New York State Commissioner of Taxation and Finance Jerry Boone.  "We will continue to work with Monroe County District Attorney Sandra Doorley and law enforcement statewide to investigate and prosecute businesses that attempt to evade sales tax."
The Tax Department alleges that Mitrevski, from December 2009 through November 2014, collected at least $105,859 in sales taxes from his customers, but failed to remit those funds to the State as required by law.
The case will be prosecuted by the Monroe County District Attorney's Office. At his arraignment, Mitrevski entered a plea of not guilty. A preliminary hearing is scheduled for November 18.
A criminal complaint is only an accusation and the defendant is presumed innocent until proven guilty.
Report fraud
You can report tax evasion and fraud online at the Tax Department's Web site or by calling 518-457-0578. The information is kept confidential.
###
Updated: