Back to School Shopping Reminder Now Available in Multiple Languages
Together with local exemptions, New York shoppers save more than $1 billion annually
For Release: Immediate,
For press inquiries only, contact: James Gazzale, 518-457-7377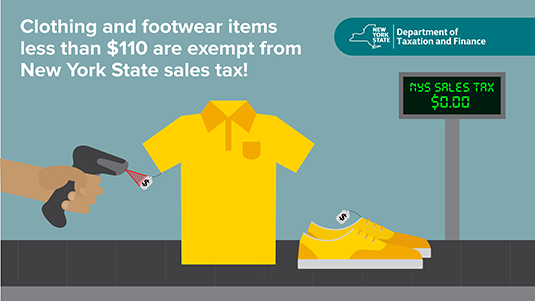 The New York State Department of Taxation and Finance today reminded parents and college students that qualifying clothing and footwear purchases are exempt from New York sales tax year-round. While many states offer "sales tax holidays" leading up to the school year, New York has a constant exemption from the State's 4% sales tax on items of clothing and footwear sold for less than $110.
Course textbooks purchased by college students are also exempt from New York State and local sales and use taxes. This exemption is also available throughout the year.
Read the full release in English or in these languages:
###
Updated: